Known insider under the name @ VenyaGeskin1 (Benjamin Geskin), which is often the first to publish accurate information about Apple products, posted on his page on the social network Twitter drawings Apple iPhone 8 smartphone / X (as if he eventually not called) started in the program AutoCAD products.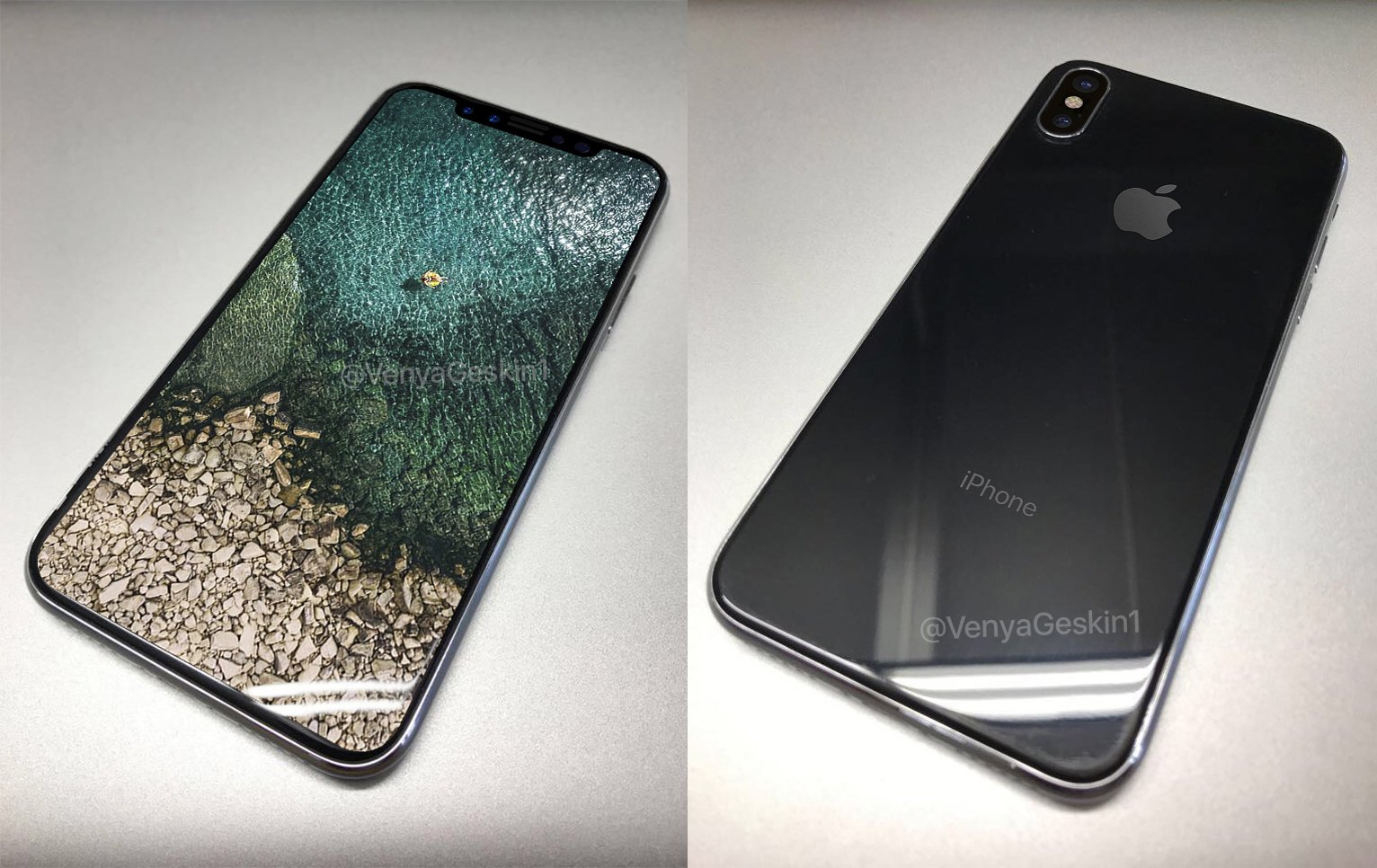 Once we have shown , "the final design» Apple iPhone 8, and it was not so long ago. It is difficult to say whether those shown in the illustration serial Apple iPhone 8. The latest rumors suggest that Apple may delay the actual launch of the iPhone 8 because of the difficulties associated with the fingerprint reader. His alleged incorporation under the screen turned out to be much more technically challenging.
The network is now circulating the three most common version. First – iPhone 8 will eventually come with a built-in screen is a fingerprint scanner Touch ID, but with considerable delay. Second – Apple, as well as Samsung, which is the development of Galaxy S8 / S8 + faced similar difficulties, simply transfer the scanner on the back panel. And finally, the third – the company completely abandon the scanner Touch ID, replacing it with other systems such as biometric identification scanner iris and face recognition systems. However, alternative methods of biometric identification as practice shows , are not reliable enough yet, which suggests the idea of the potential hazards and risks to the Apple Pay payment system users.
Returning to the drawings, the rear panel shown in the device of the image, which, presumably, is the iPhone 8 can be seen a small ring. One would think that this is the fingerprint scanner and version two only correct number, but Geskin notes that in fact this mark corresponds to the location of the Apple logo. Almost the entire front panel of the smartphone is the display, which brings us back to the first version of the scanner, built-in display. Previous rumors pointed to a diagonal of 5.8-inch OLED screen. These drawings also confirm previous findings vertically oriented twin main chamber.
As usual, on the basis of drawings designer has created a quality concept art devices (title picture).
In addition, about the same time appeared a cover image drawings for iPhone 8, which published another reliable insider Slashleaks . I must say that they are fully consistent with each other and consistent with previous leaks that gives confidence in their reliability.