How To Install TWRP 3.2.0 Recovery For All Android Devices: Officially TWRP releases TWRP recovery 3.2.0 for many android devices. This latest update brings some stunning new features and support for the android device. TWRP recovery 3.2.0 also support on Google Pixel 2 and Pixel 2 XL devices. We all know some day ago google released android OREO, and after some day TWRP officially launched TWRP 3.2.0 Recovery that support on many Android 8.0 running device. This version of TWRP support on many custom ROM like Lineage OS 15, AOSP 8.0, Pure Nexus 8.0, Resurrection Remix 6.0, and much more. So, today we share a guide to install TWRP 3.2.0 Recovery for All Android Devices.
Read More: How To Install TWRP Recovery And Root Ulefone Mix
According to the changelog, the TWRP 3.2.0 Recovery is focused on the stability of Android 8.0 Oreo-based devices. Also, this recovery now allows restoring ADB backups from within the TWRP GUI and many bugs fixed in this update. This update mainly focuses on Android 8.0 Oreo device and its support better on this latest version of Android. You can see below full changelog. For installing this on your device need a computer and ADB driver. Now go to the steps to install latest TWRP on your device.
Full changelog of 3.2.0-0:-
Allow restoring adb backups in the TWRP GUI (bigbiff)
Fix a bug in TWRP's backup routines that occasionally corrupted backup files (nkk71)
Fix gzip backup error in adb backups (bigbiff)
Better support for installing Android 8.0 based zips due to legacy props (nkk71)
Support vold decrypt with keymaster 3.0 in 8.0 firmware (nkk71)
Support newer ext4 FBE policies for backup and restore in libtar (Dees_Troy)
Decrypt of synthetic passwords for Pixel 2 (Dees_Troy)
v2 fstab support (Dees_Troy)
Various other minor bugfixes and tweaks
Bring TWRP forward to Android 8.0 AOSP base (Dees_Troy)
How To Install TWRP 3.2.0 Recovery For All Android Devices
If your device has bootloader then first unlock it and now download Twrp recovery file for your device.
Download "adb-fastboot-tool-2016.zip" unzip it Download TWRP recovery.
Rename TWRP recovery IMG file " twrp****.img " to "recovery.img" and copy to adb-fastboot-tool-2016 Folder.
Open cmd windows in an adb-fastboot-tool-2016 folder by Shift + Mouse Right click.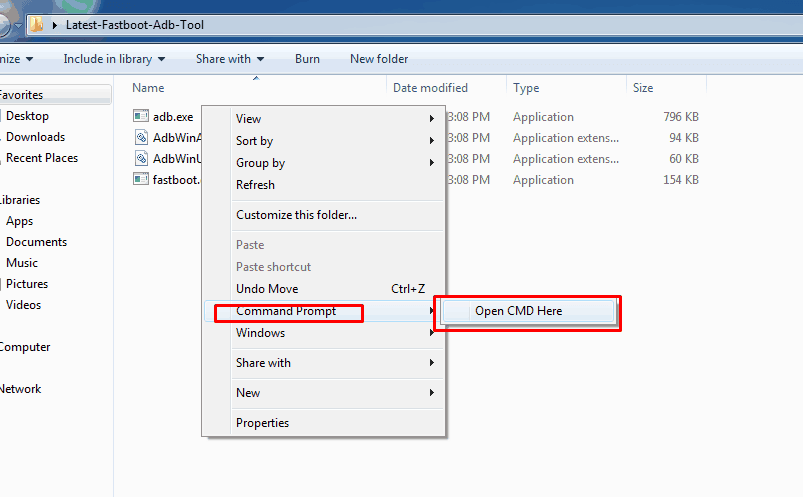 Connect your phone to PC.
Now paste this command on command window and hit enter to reboot your phone into bootloader (fastboot) mode.
adb reboot bootloader
Then flash TWRP recovery by this command (Rename TWRP.img to recovery.img.
fastboot flash recovery recovery.img
fastboot reboot