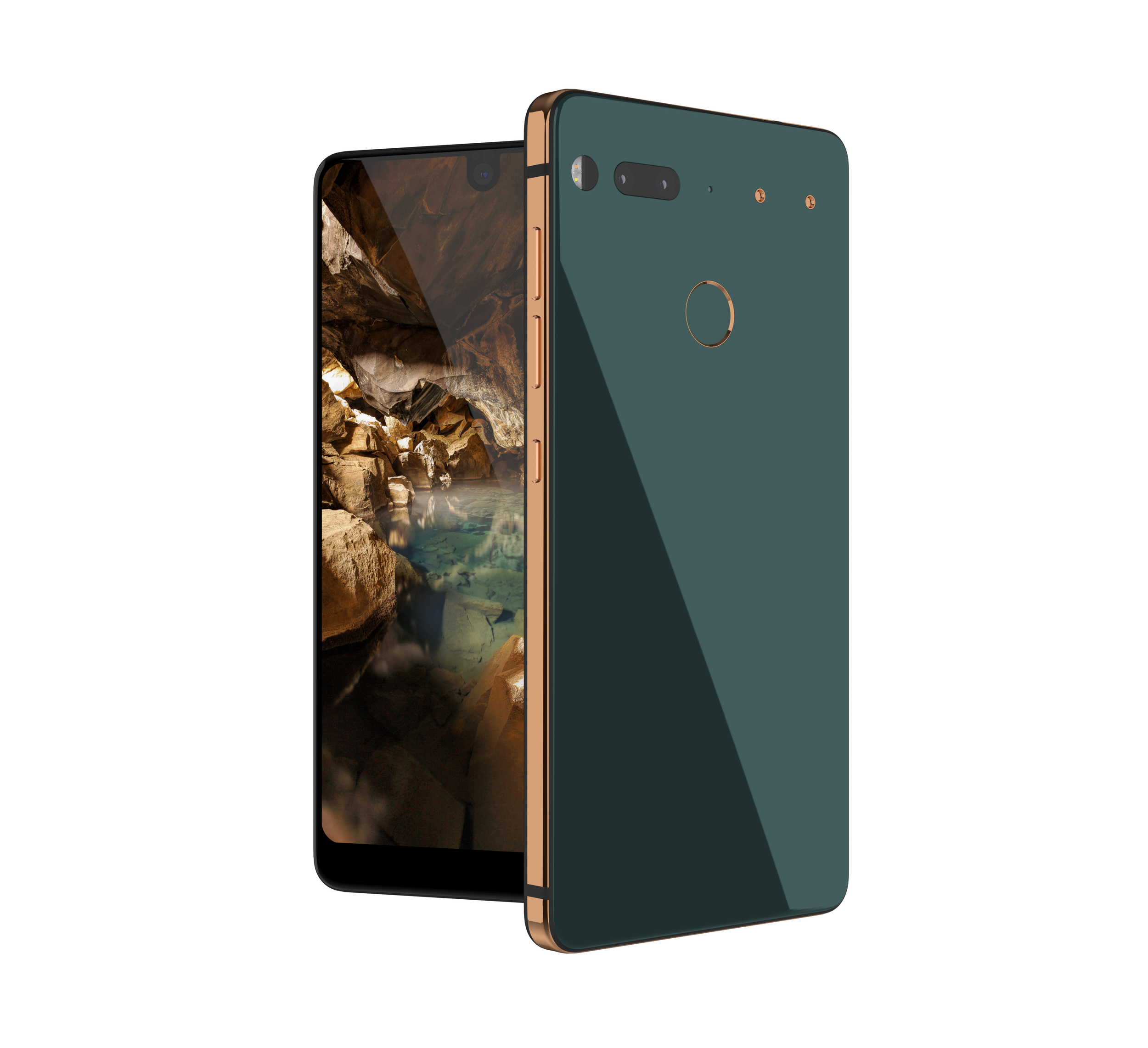 In a conversation with an authoritative American journalist Walt Mossberg at the event Code Conference infamous creator on Android Andy Rubin, who now heads the company's Playground and Essential told about when to begin shipment of premium submitted yesterday smartphone Essential PH-1 . According to Rubin, the company plans to begin shipping in the next 30 days.
Recall, estimated at $ 699 smartphone Essential PH-1 is made in accordance with the latest market trends, with the titanium alloy body, ceramics and glass, display borderless occupying almost the entire front surface of the device, double main chamber and a magnetic connector for external units, accessories . Not to mention that the technical equipment Essential PH-1 is sustained at the highest level.
As is well known, while Essential PH-1 will be sold only in the US, applications for the purchase of the device began to take immediately after the announcement. For an extra $ 50 you can order a unit with a 360-degree camera. When making a claim which the company does not specify the exact timing of unit shipments, but then important is the fact that the terms of the withdrawal of the smartphone market Rubin young company keeps up with the main players in the market.
Rubin also announced a new intelligent assistant. Thus, Google Assistant, Siri, Alexa and Cortana will be a serious competitor. Yet unnamed assistant will be presented to all the company's products. That is, besides smartphone Essential PH-1, it can be found in the intelligent column Essential Home OS and OS the Ambient , who, according to Ruby, should ideally fit into a team of smart gadgets to your home. Rubin also announced its readiness to add support for all current voice assistant for the company's products, including of Siri, but this idea is hardly like Apple.
And by the way, Rubin has confirmed that its new platform for smart home Ambient OS will be completely open, like Android.