Today i will tell you how to enable whatsapp calling feature in your Apple Iphone/IOS.Whatsapp starts rolling calling feature firstly for android devices few weeks back and now its turn for IOS Iphone for getting whatsapp calling feature as I earlier posted about how to get the whatsapp calling feature activated manually on android devices.Whatsapp also starts rolling calling feature in Apple Iphone using invite system is you did not get the whatsappp calling feature in you apple Iphone without jailbreak then you have to wait for few more days and if you have jail broken Iphone in your hand then you can activate whatsapp callling with in a sec.Now in this tutorial i will tell how how can in enable/active whatsapp calling feature in you IOS powered Apple Iphone's.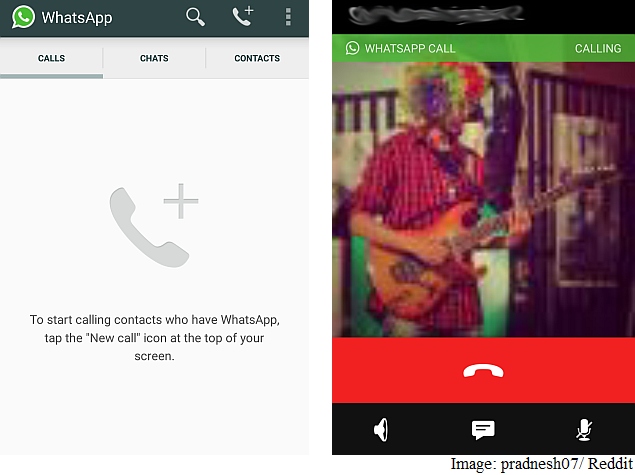 Lets start on how to get whatsapp calling activated on your Apple Iphone 
 Firstly you need  jailbroken Iphone (You can goole it on how to jail brake an Iphone).
Beta version of Whatsapp for Iphone from cyda.
After installing the above whatsapp in you Iphone now just ask any friend for who already got whatsapp calling feature activated in there Apple Iphone to call you from here whatsapp so that you whatsapp callling also activated.
 When they call you just accept the calling talk with your friend with your friend few sec.
Then cut the call Boom!! You will see that your whatsapp calling feature is also activate by invite system of calling by whatsapp in you Apple Iphone.
Thanks for reading the above tutorial on how to activate whatsapp calling feature in Apple Iphones .
If you face any problem in activating whatsapp callling feature in you Jail broken Apple Iphone the you can ask us in comment section below.