Android has an awful lot of games, and each month new ones are released. Knowing which ones are any good can be tricky. So we've put together a list of the best games that we've been playing – we're only adding two or three each month to ensure that only games we've played make it onto the list. This month we've added Asphalt Street Storm Racing, Pokémon Magikarp Jump and Galaxy on Fire 3 Manticore and more. So lets get started to download Best New Android Games of july 2017
Best New Android Games To Download in July 2017
Asphalt Street Storm Racing
Are you a speed freak? The new Asphalt game just launched by Gameloft is the hottest racing game of the moment, and it focuses on the wild world of drag racing. You can drive across several cities, like Paris, New York and Hong Kong. And for a challenge, you're faced with brutal weather events, like rain and snow storms.
The single player mode is fun, but multiplayer is much more thrilling. You can go up against up to three other players at once. In Asphalt Street Storm Racing you can bet pink slips to win your opponents cars in drag races, and amass a little collection of your own favorite cars.
The graphics in this title make the action come to life, thanks in particular to the light reflections. The details in the cities are so well done that it makes you almost want to slow down to take a closer look, but the races are just too much fun to do that!
2. Pokémon Magikarp Jump
As you can imagine, this game is for Pokémon fans. We leave aside the adventure of Pokémon GO and the many Pokémon available there to hunt, and we focus on Magikarp, the most useless Pokémon. Fans of tamagotchis could well find something here that they like.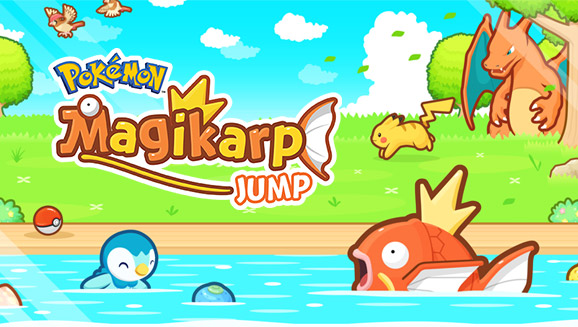 The goal is really to evolve your Pokémon by taking care of it. Training will be part of your daily routine and this may be a problem for some, especially Pokémon fans who want to see many Pokémon everywhere, not just the worst in history.
At first glance, we might think that this game is aimed at children as the graphics are simple: light colors, fun drawings and so on. This does not stop it from being pretty enough to attract young and old, whether fans of Pokémon or fans of tamagotchi.
3. Galaxy on Fire 3 Manticore
This is for all the sci-fi fans and wannabe spaceship pilots. You feel a bit like the resistance in the Death Star attack, but the difference here is that you are not fighting for such a noble cause: you are a mercenary in a world where chaos is king.
While the scenario is a bit bleak, in the end that doesn't matter, as the game is entertaining and free. One drawback: piloting is quite difficult, so it takes a lot of time (and patience) to get used to. If you want to download the game, remember to connect by Wi-Fi because the game is at least 1 GB.
The environment is relatively dark (as it's set in space) so playing in a very sunny environment may not give the best results. Nevertheless, you will love the graphics when you are able to see their full potential. It's beautiful, it's fast, it's fluid and it's exactly what one expects from a game of this type.
4. Happy Portions
Happy Portions is like the classic tic tac toe, with a twist. Two eight-year-old twins came up with this game in a restaurant, and it's really something. The first thing they've changed is that the nine squares are split into sections: two, three or up to eight, depending on the difficulty level you're after. When it's your turn, you mark one of these areas with your color, and the goal is still to get three adjacent areas in a row to connect. For example, you get one point if you can make the left sides of three in a row your color.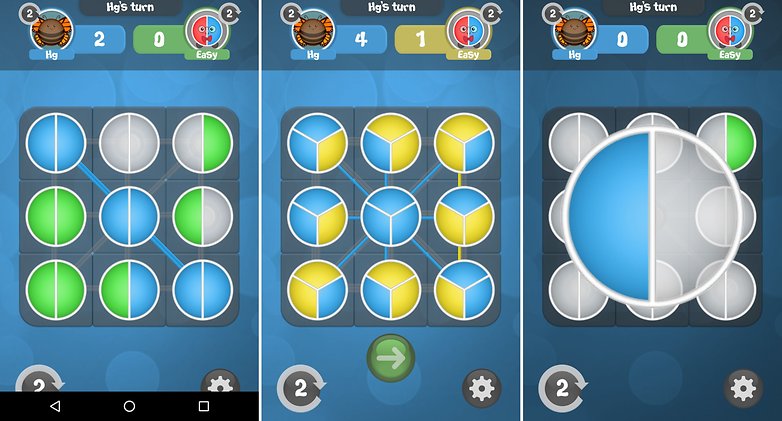 So far so good, right? But, it gets more difficult: both players are able to spin each of the nine squares. Now it's really tough, as all of the effort that went into making a triple chain can be gone with just a twist.
You can play in single player mode or multiplayer mode. It's not possible to have more than two players, which is a little sad. The game is free, but there are ads.
5. Tempest
RPGs, or role playing games, are often set in fantasy worlds, and Tempest finds its home in a swashbuckling pirate world. In this open world RPG, you fight against other pirates on the high seas, fulfill orders and work your way up to better ships and a better crew. The very complex game gives you an overview of the most important functions in the first few minutes. If you've ever wanted to captain a pirate ship or play a role playing game with great graphics, this is a sure bet.
Tempest costs $7.99, which isn't exactly cheap. There aren't any ads or in-app purchases, though.