Samsung tried to place a fingerprint sensor under the surface of the display in the Galaxy S8, but did not have time to solve all associated with the technological difficulties, and as a result of the current flagship of the left with a fingerprint scanner on the back panel. At least, this is indicated by numerous reports. According to new data, this technology does not make its debut in the upcoming flagship smartphone Galaxy Note8, which is expected in September.
According to industry observers, referring to unnamed employee of Samsung Electronics, the manufacturer has already elaborated a fingerprint scanner, but was faced with another problem related to security. At the same time, insiders are reporting another problem: that a smartphone can not distinguish between conventional touch associated with management of the lock / unlock command.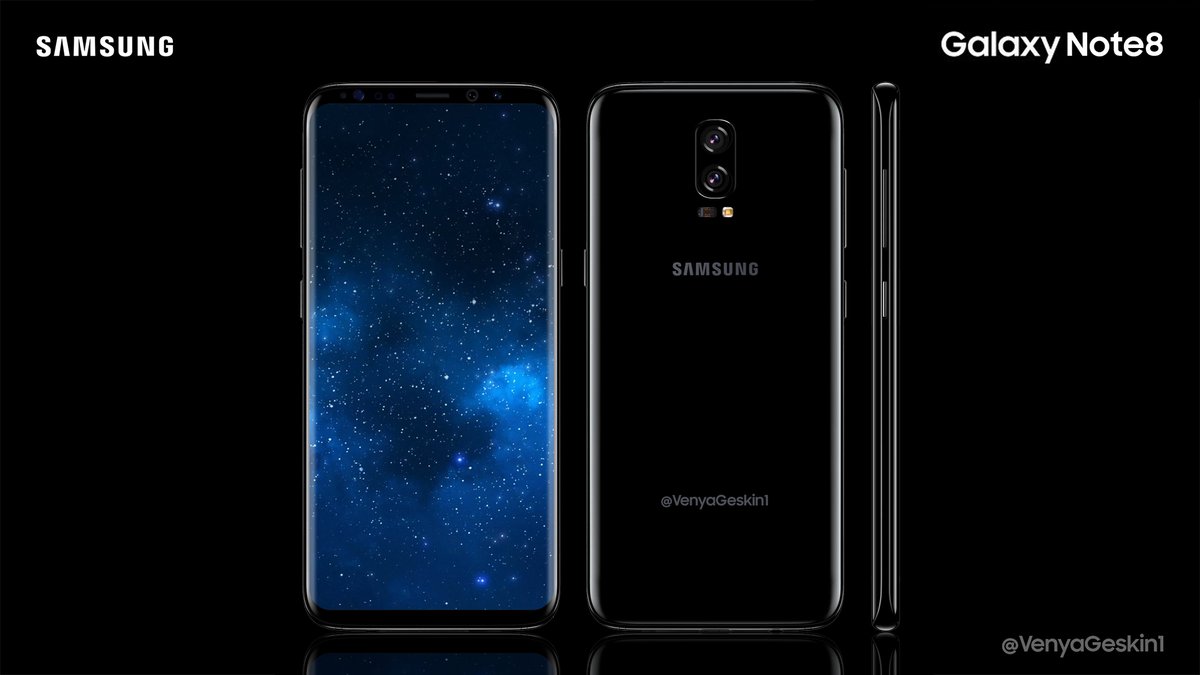 In other recent reports concerning the next Galaxy line model Note, refers to the use as the basis of SoC has not yet submitted Snapdragon 836, which will be an updated version of the current flagship single-chip Snapdragon 835 system, similar to the Snapdragon 820/821. Allegedly Galaxy Note8 be first smartphone with SoC Snapdragon 836. According to rumors, Snapdragon 836 will differ increased to 2.5 GHz processor unit and more powerful GPU with a frequency of 740 MHz. The next smartphone with Snapdragon 836, which will be released after the Galaxy Note8, reportedly will become LG V30 and the new Google Pixel.
Previous rumors attributed Galaxy Note8 Infinity Display Display diagonal of 6.3 inches, which occupies almost the entire front panel, dual main camera and OS Android 7.1.1 out of the box.