After getting latest Android Update lollipop 5.0.1 or 5.0.2 Many user are satisfied with android lollipop but one thing that many people dislikes is Its white background in app drawer and many of you wanted to remove or get rid from that white background and turn it in to semi transparent or full transparent.So to day I will guide you on How to remove white background from App drwers in Android lollipop.
Steps to remove white background in Android lollipop's App drawer.
1.Firslty Download this Novalauncer app from below link
2.Once installed, you can switch to a different launcher when you tap the home button.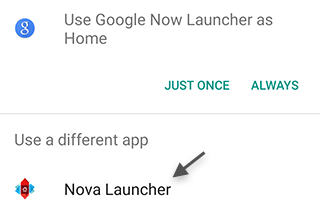 3.When you switch launchers, your home screen and app drawer will look
different. Each launcher has a different take on how they look. Nova
Launcher by default is more similar to KitKat, but you can customize it
to suit your preference.
Each launcher is also isolated from each
other, so if you change a bunch of shortcuts, icons, and widgets around
in one launcher, it does not affect the others. If you switch back to
the "Google Now Launcher" (the stock one) it won't be affected by any
Play Store launchers you installed.
See the images for preference: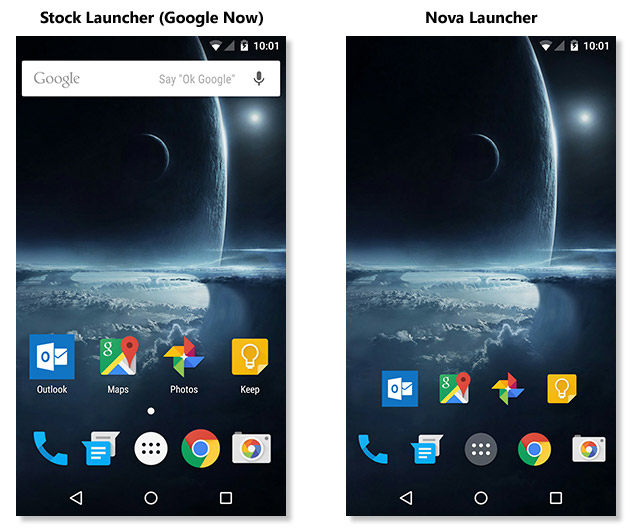 App Drawer: Removed white card background, increased grid size, removed page indicator (white dot):