While surfing on internet i found people facing problem in downloading android apps from computer so for this today i will tell you how to download apk file on computer from Google play store just follow these steps:-
1. Open any Android and type * # * # 8255 # * # *, after dialing the number, you will be a window
will be prompted with different information. You can also see, just your Device ID just write it any where.
2.Download Real leecher apk from Softpedia.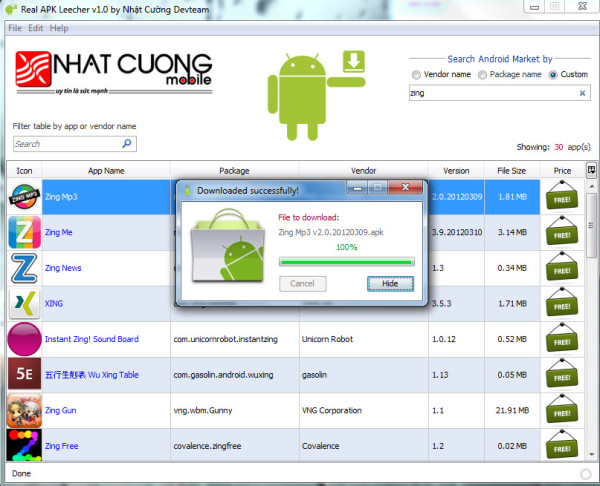 3 Decompress the ZIP-file.

4 Go to the extracted folder and run real apk leecher.exe is the page layout in which you are
redirected to your e-mail user name and password with your Android and ID of your device connected to an entry in Enter step 1, and click then click Save.

5 After saving the configuration, the new window will ask real Apk leechers only just your articles a list of results will appear. Now right click on the entry and then download.
6. Now Simply copy paste the apk file to your device and run .