How to Unbrick OnePlus 6 Using MsmDownload Tool Do you brick your OnePlus 6? Don't worry here we share a complete guide to unbrick OnePlus 6. Someday ago OnePlus launched there latest device OnePlus 6 in the Global smartphone market. If you want to Root or install TWRP recovery then go to the previous post about OnePlus 6, also you can get the link below. OnePlus continues to ship devices with an unlocked bootloader. In addition, you won't lose the OnePlus warranty when you root your device. OnePlus featured more developer friendly option than other bands. However some ROM and mod not secure for your device. This incorrect process may brick your device. So here we share how to Unbrick OnePlus 6 Using MsmDownload Tool.
After launching device already many customizations is available for OnePlus 6. The developer already released TWRP and Root for OnePlus 6. Honestly, the most device can be unbricked and work well as before, so always keep unbrick file. This process is done with the official Oneplus tool it makes recover your device easier way. Here we posted Chinese official OnePlus Tool but it works on all variant device.
A bricked device that does not start properly or stuck in boot screen or nothing show on your screen (black screen). You can unbrick OnePlus 6 in some easy steps. Thanks to the OnePlus forum to developed and share this method to unbrick OnePlus 6 Using MsmDownload Tool. This tool will flash the Hydrogen Os on OnePlus 6, Hydrogen OS is an official chinese ROM by OnePlus. But don't worry after unbrick your device you can flash official OxygenOS ROM via Recovery. So let's go to the instruction to fix OnePlus 6 brick device.
Requirements:-
Download USB Drivers for OnePlus Devices.
Download Oneplus6-unbrick-global.zip from below and extract on your computer.
Read the instruction carefully.
Download:
Unbrick OnePlus 6 Using MsmDownload Tool
First, switch off your device (if not), then connect it to your PC via USB cable holding the Vol up button.
Open device manager in your desktop, under unknown devices you see " QHUSB_BULK " right click on it and select Upgrade driver software.
You'll see "Qualcomm HS-USB QDLoader 9008" under Ports (COM & LPT) option.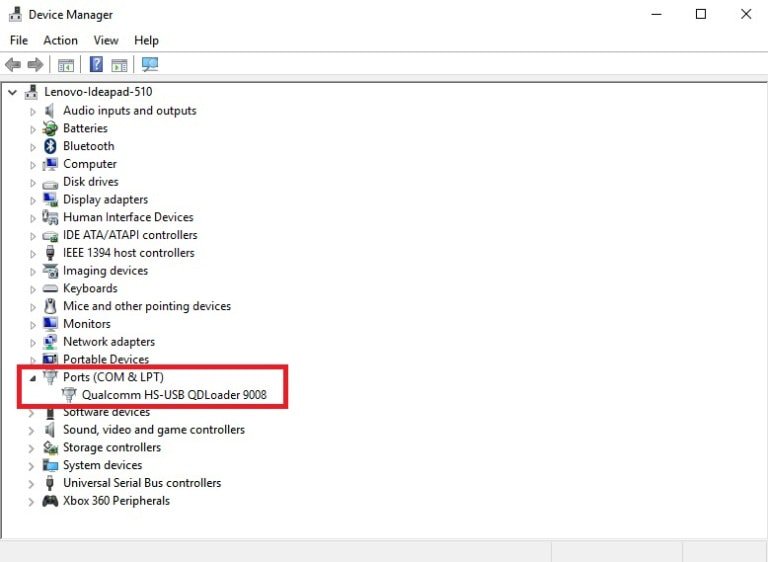 Now open firmware folder then right click on MsmDownloadTool v4.0.exe and open via "Run as administrator".

Then click on the Start button in the top of the left corner.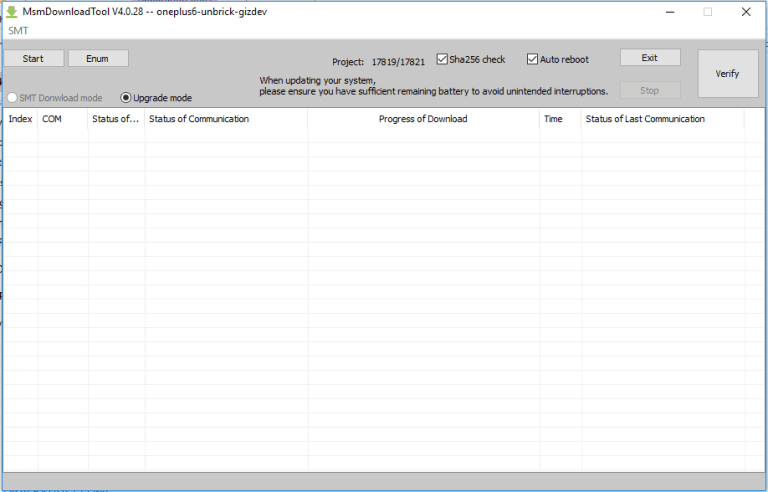 You will see HydrogenOS flashing process start on your device.
Wait for the process to complete, it may take a few minutes.
Once the process is compleat, a green text will appear via pop-up.
If you don't like to use HydrogenOS then now install OxygenOS via TWRP recovery.