How To Unlock Bootloader of Google Pixel 2 XL: Google launched the Google Pixel 2 a few days ago. It is the updated version of previous Google Pixel smartphone. It was very much hype for the specifications of Google Pixel 2 and Here Exclusive Built-in Static Google Pixel 2 Wallpapers. Google launched Pixel 2 in few countries first and then maybe it will be rolled out to other countries.
The specifications are not up to mark considering the price. But it is a premium phone and also its camera is rated at 98/100. Which is way better than Galaxy S8 and iPhone 8. This will be an interesting thing for competing for wit other phones. We will get to see many user reviews after days. So it's Google's device absolutely its development will be more. It's a stock Android it will be easy to unlock the bootloader of Pixel 2/XL. Just follow the simple and easy steps.
How To Unlock Bootloader of Google Pixel 2 XL
) Download "adb-fastboot-tool-2016.zip" and unzip it.
2.) Open Command Promot in adb-fastboot-tool-2016 folder by Shift + Mouse Right Button => Open Cmd Here.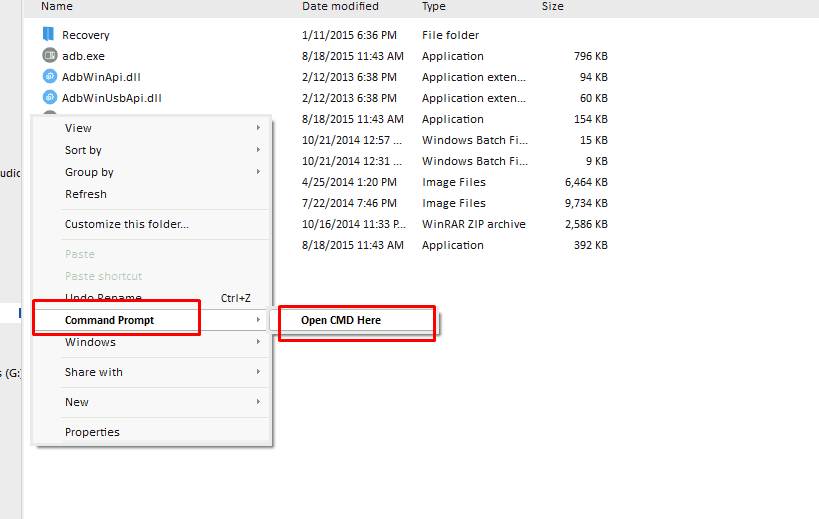 3.) Connect your phone to pc now copy paste this commands to cmd window and hit enter.
adb reboot bootloader
This command will turn your phone into bootloader mode.
fastboot flashing unlock
This command will unlock your phone bootloader. Just type below command and it will reboot your device with the unlocked bootloader.
fastboot reboot
Downloads