Apparently, Samsung has decided to strengthen its position in the segment of the tablets, as after the recent news about the upcoming renewal of the budget line A Tab Galaxy , there were news about the new version of the Galaxy Tab Active protected plate 2. It is obvious that if we would have talked about presence in the market "for show", the company would be limited to the premium model of the Samsung Galaxy Tab the S3 , and not be engaged in the development of niche devices.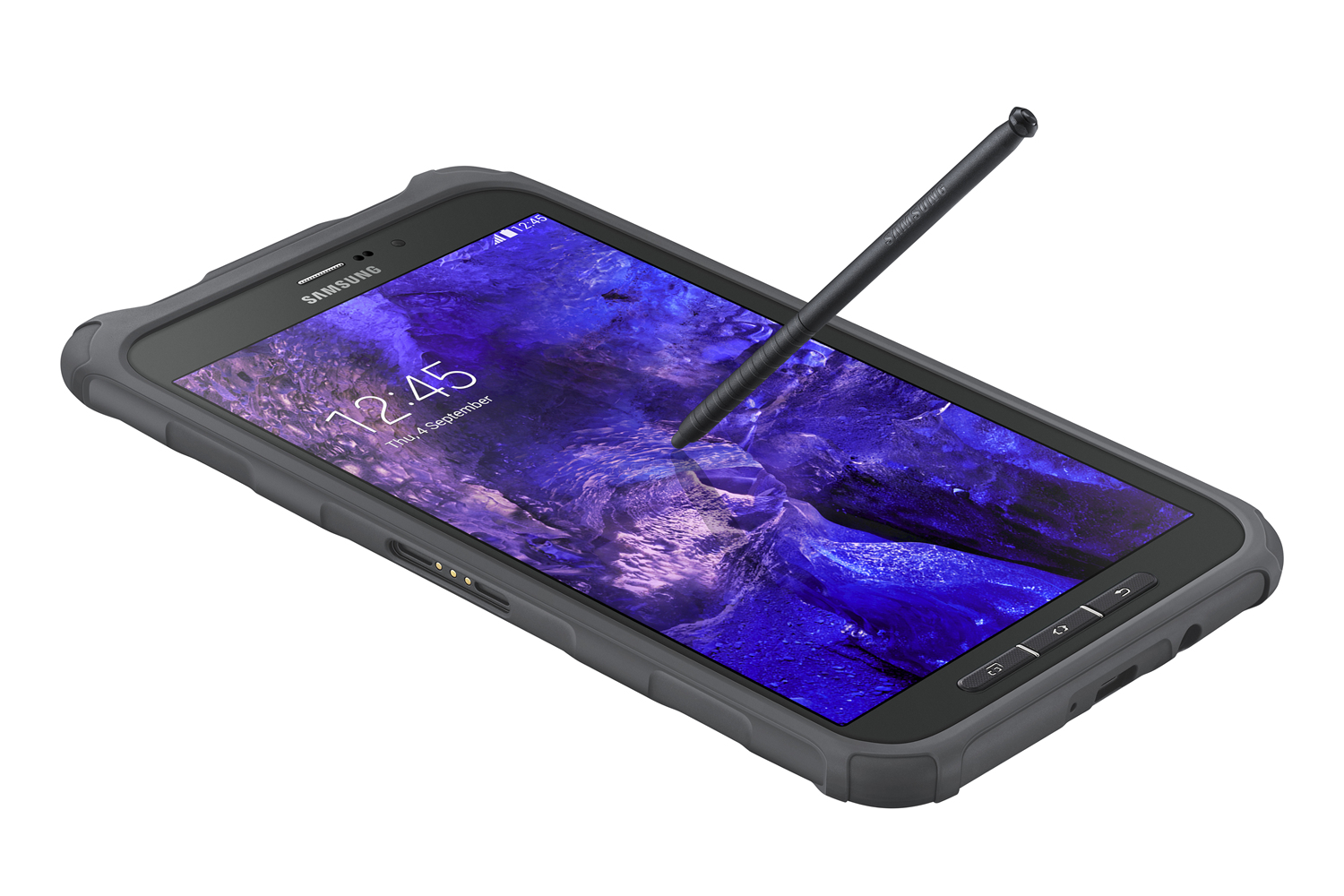 Recall that the Samsung Galaxy Tab Active protected table was positioned as a solution for business users and active users who need additional protection devices in harsh conditions – on mission, in the production of in tourist trips, etc. That is why the manufacturer has taken care of the moisture and pylezaschite, as well as additional efforts tablet body so that he stood without prejudice accidental falls. The model was produced in variants with Wi-Fi module, and more advanced Wi-Fi + LTE.
Edition SamMobile able to obtain information about the future Samsung Galaxy Tab Active 2. Just like its predecessor, it will be available in two versions: Wi-Fi version will receive the designation SM-T390, a version of Wi-Fi + LTE – the designation SM-T395. Unfortunately, even the tentative technical characteristics of new items not yet known, only insiders know that the original Samsung is going to bring a secure tablet markets in Europe and Latin America, and the decision about the possibility of global sales will take a little bit later.
If the process of development and refinement of the new secure tablet will not face problems, then see the Samsung Galaxy Tab Active 2 most likely will be in the autumn of this year at the IFA 2017 exhibition.