Google has announced the launch of a new video format VR180, designed for shooting the virtual reality content. It is assumed that he will make the VR-videos as accessible as other videos on YouTube.
VR180 format developed jointly by departments and Daydream. As the name implies, it does not allow to film all of the surrounding space, and limited viewing angle of 180 degrees. Thus, the viewer will see only what is happening in front of the camera. The footage can be viewed in virtual reality headsets (via the YouTube app from the Google Cardboard, Daydream or PlayStation VR), and as a standard flat video.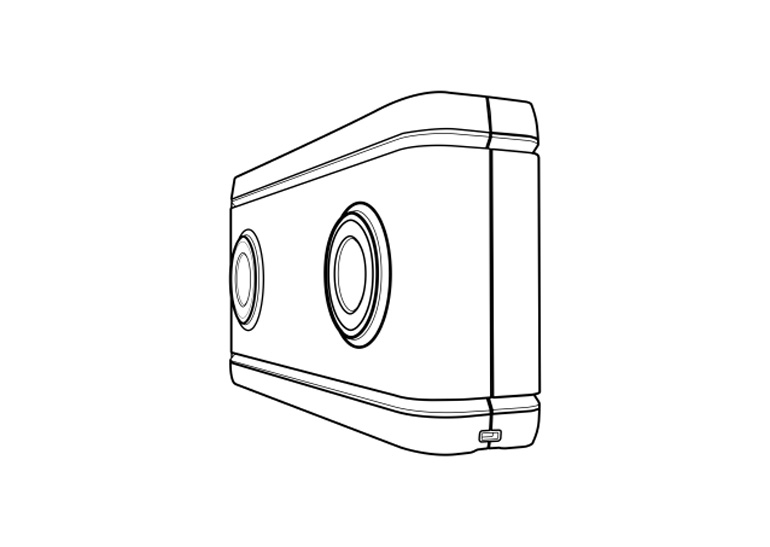 Authors will be able to film this video of any camera that is certified VR180. Daydream division cooperates with Yi, Lenovo and LG companies to prepare for production of the respective chambers. Ready-made solutions to hit the market next winter, and their price will be comparable to the cost of conventional compact cameras. In the future, cameras will offer support VR180 and other industrial partners. So far, the only available image of a camera, developed by Lenovo. It contains two wide-angle lens, which allow you to shoot stereoscopic video.
It is also noted that in a short time in Adobe Premiere Pro and other programs for video editing will support VR180 standard. Thus, we will be able to carry out the installation of the footage. Support for the new format in the software will be before the market will go the respective cameras. In this case, the content creators will be able to use YouTube Spaces studios for filming and editing videos. These studios are available in 9 major cities.
The use of 180 degrees instead of the standard 360 offers several advantages for authors. This video does not require a long-term (and often expensive) crosslinks as video coverage of 360 degrees. Yes, and the shooting process becomes more simple and easy. The operator can simply stand behind the camera and not be afraid to get in the frame, while when shooting with coverage of 360 degrees has to literally hide behind objects. In addition, video, covering 180 degrees have a smaller volume of the files that is less likely to cause irritant buffering spaces during streaming.
The service YouTube has videos available virtual reality, taken with coverage of 180 degrees.